What does .co.uk mean for UK Business Websites?
As a business owner or entrepreneur you may have been wondering what .co.uk means or stands for when you look for website domains or how significant the .co.uk meaning is for a business website.
If you are in the process of setting up a business website then you will be searching for a suitable domain name. During your search you might find that the .co.uk extension is already taken whilst the .uk may still be available for registering your business domain. But what does that mean for your domain name?
The .co.uk is more popular among business websites as it is the country-specific domain extension for the UK with '.co' standing for 'commercial'.
When your website visitors or customers visit your site with a .co.uk domain extension, they will immediately identify you as a UK business, even if your business presence is in the UK while you are based somewhere else.
Both the .uk and .co.uk are so-called country code top-level domains (ccTLD), which is a country specific Internet top-level domain. Other UK top-level domains include '.org.uk' and '.net.uk' for example.
Things to consider before buying .co.uk domains for Business Websites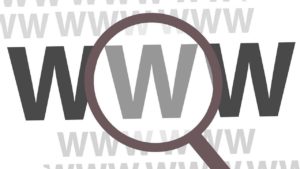 The .uk domain is one of the oldest and most used domains worldwide with millions of registrations since the first one in 1985. Such a ccTLD (country code top level domain) is popular among Brits and it will immediately brand your website as 100% British.
The .uk domain is shorter and snappier than .co.uk which most people are already accustomed to use. It is easier to remember and offers shorter web addresses.
Additional benefits of the .uk domain are that people are more likely to look for your business at 'business.uk' than any other TLD, if .co.uk isn't available. If your UK business doesn't have a '.uk' domain name, you might miss out on some UK web traffic, or visitors are turning to your competitors with a .uk web address.
Starting a successful virtual property to build any type of business in the UK is not easy in the competitive British web property market with 11,918,249 .uk domains registered in 2020 alone. However, it will still be easier and more affordable to find a .uk domain compared to a .com domain, which is the most used and expensive extension.
While there is no significant difference between the two domain extensions, .co.uk and .uk, there have been some changes to '.uk'. Anyone who has a '.org.uk', '.co.uk', '.net.uk', '.me.uk', '.plc.uk' or '.ltd.uk' domain can easily register to get the '.uk' domain extension.
But as .co.uk is more applicable for commercial websites, it is the first choice for most UK business website owners.
Is the .co.uk Domain the best Choice for UK Businesses?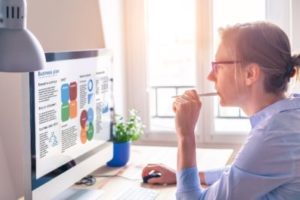 Both the .uk and .co.uk are official domain extensions for the United Kingdom, meaning you can choose either the domain name Yourbusiness.co.uk or Yourbusiness.uk, but registering both is even more ideal.
The .uk domain is less saturated, however, the .co.uk domain is more established among UK businesses and more trusted for that matter. Therefore, the .co.uk remains the first choice to register a commercial website domain in the UK.
If you are creating a new business website, you may want to ensure the domain name or brand name is available for registration for all the major .uk extensions available and you can check this by searching for your ideal domain name on seekahost.co.uk or in the seekahost.app.
How to find Cheap .co.uk Domain Names?
Finding cheap .co.uk domains doesn't mean you are compromising on quality or performance and it's easier than you may think.
Keeping the cost of your domain registration low matters because the domain renewals happen every year, two years, or five years, depending on what you choose. This cost can add up as your website will also require web hosting. Certain web hosts will offer a .co.uk domain for under £1 as an introductory offer and hike the renewal cost up after that. With SeekaHost you initially get a .co.uk domain name for £3.65 and after that you'll pay only £12 per year to renew it.
This is a bargain because popular new .co.uk domain names can cost up to £30 with certain providers and extremely high-profile expired .co.uk domain names can sometimes cost hundreds to thousands of pounds.
SeekaHost also offers affordable London server hosting options for .co.uk domains. A London based server hosting your UK website in London with the closest proximity to your business location increases the loading speed as it can reach your website files super quickly.
Discover the most affordable domain registration and hosting charges and the fastest web hosting management solution in the SeekaPanel.
What Types of Websites is a .co.uk Domain Name Registration used for?
As explained above, the .co.uk domain extension is mainly used for commercial websites for UK businesses. However, there are various other ways to use a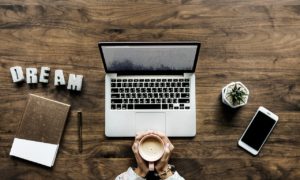 .co.uk domain.
From registering your kid's name's domain to registering multiple new and expired domains to build a private blog network with UK websites, the .co.uk domain extension can be useful for many niche websites that target the UK market.
If you want to start a small business website for your local store in the UK or want to build a website to showcase your work portfolio for the UK job market, it is equally beneficial.
If you're a UK blogger looking to set up a website to start your blogging journey or you want to build and monetize your blogs featuring guest posts, the .co.uk domain name can help establish your blog brand among a British audience.
A good .co.uk domain will help you create a solid website that can be used for anything and everything targeting the British audience. And with SeekaHost's discounted price of £3.65 for a .co.uk domain registration, you can get up to 10 domain names at this low rate.
For SEO experts and PBN creators, .co.uk domain names work well too. And now you don't even have to have a big budget for that. Also, SeekaHost offers the SeekaHost app, a multiple IP address PBN hosting control panel that can help you immensely with registering your .co.uk domain and host it fast to support you on your PBN or business website journey in Britain.
A .co.uk Domain Means UK and international Internet Success
As you now know, the .uk and .co.uk domain extensions are very popular choices among British webmasters and business owners as they make a website more attractive to an UK audience. They are established and trusted country-code TLDs that are used by millions around the globe, so if you want to build a mainly commercial or informational website targeting a British or English-speaking audience, it is certainly one to consider for future internet success.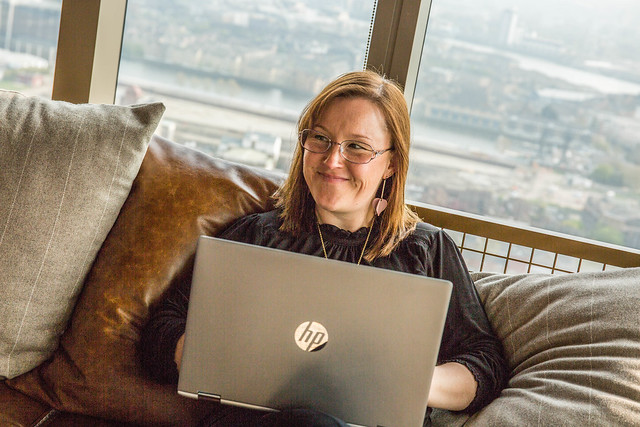 Online Media & PR Strategist at ClickDo & SeekaHost | Blogger and Educator by Passion | Contributor to many Business Blogs in the UK | Fascinated to Write Blogs in News & Education I have completed a journalism summer course at the London School of Journalism and manage various blogs.