Top 5 DIY Drag & Drop Website Builders For Freelancers
Social media platforms such as Facebook, Twitter, LinkedIn, and Tumblr are great for getting your business brand in front of potential customers.
However, having a dedicated website for your business is of immense value to the growth of your brand.
These social media platforms could implement strict policies anytime or even go offline during crucial moments. The most recent occurrence was in October 2021 when Twitter, Instagram, and WhatsApp went offline for over 6 hours. 3.5 billion users' access to these platforms was restricted during this period. This includes businesses and freelancers who operate their businesses on these platforms. You don't want to put your business in such a situation.
For a freelance business or brand to succeed, you need to strategize properly and explore the opportunities presented by the present world. You don't want your freelance brand to only be presented on social media, you want it to have a presence via your own domain for your website for full ownership.
In this article, I'd provide you with 5 DIY website builders or design platforms that allow you to choose from a collection of design templates for customization to your taste.
I have selected these platforms based on my personal interaction with them as a freelancer and the high functionality they offer compared to other drag drop website builders currently available in the market.
Why create a Website with a Drag & Drop Website Builder?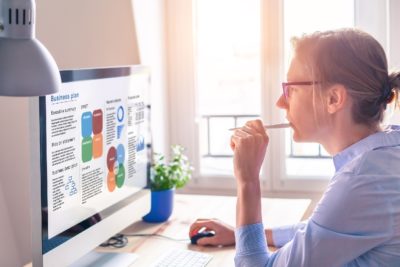 The importance of a dedicated website to a brand in this present age can't be emphasized enough. Even the most successful businesses and biggest brands in the world have dedicated websites customers can easily interact with.
However, a website is also of great importance to freelancers to attract clients online. Whether you're a writer, artist, video editor, photographer, or designer, a website is considered instrumental to the success of your business and the website design can vary greatly based on the type of business.
Many look specifically for website builders for their niches, Googling terms like:
Estate agent website builder
News website builder
blog based website builder site
restaurant website builder
A uniquely designed website is a good way of building trust with potential clients by providing the most relevant information on the home page. Most people go online to search for a business or service on the first interaction. When a potential client searches for your business on the internet and sees relevant search results (especially a dedicated website for your freelance services), it sends a strong statement that you're real, legitimate, and active.
It is an easy way for clients to interact with you. Clients can effortlessly access your website to know more about you and the services you provide. They can also interact with your previous work and know more about your pricing.
Having the right website template and builder is the ideal starting point, therefore.
5 Best Drag & Drop Website Builders for DIY Freelancers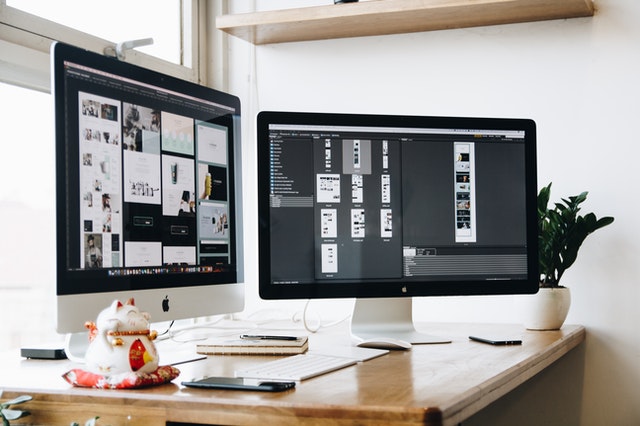 Setting up a website is as easy as you can imagine with the right solution at hand. You can build your website from scratch or even better, choose a nice niche template from the website's collection and edit it to your style.
All you need is a website to host your domain, a catchy domain name, and a few hours to set up your new online presence.
I also put into consideration the speed at which these website builders load up custom sites. The speed at which your website loads up largely depends on the web hosting platform you've chosen. You don't want your visitors to leave because a page takes too long to load.
Let's have a look at the top 5 DIY website builders that freelancers can use to set up a website for their services.
1. WIX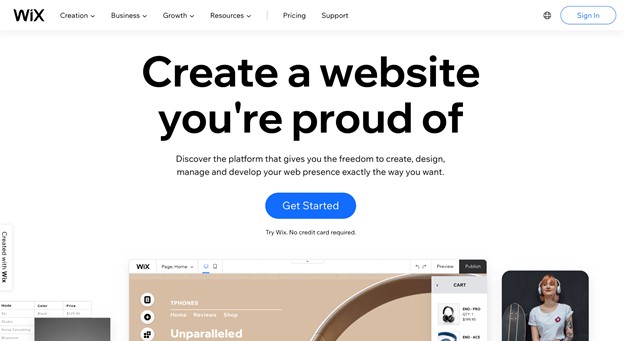 Wix is one of the most popular website builders with millions of people entrusting their business needs with the website builder.
The website builder has a free plan that allows users to build a website on the Wix domain. On the paid plan, you get a custom domain of your choice and the freedom to customize the website however they deem fit. However, to appear more professional and boost your credibility, I'd advise you to go for the paid plan. Wix is great for any freelancing niche.
Features
Extensive template collection.
24/7 top-notch customer support.
Mobile-optimized website design.
Free plan.
Wix SEO tool that helps boost website visibility.
2. WORDPRESS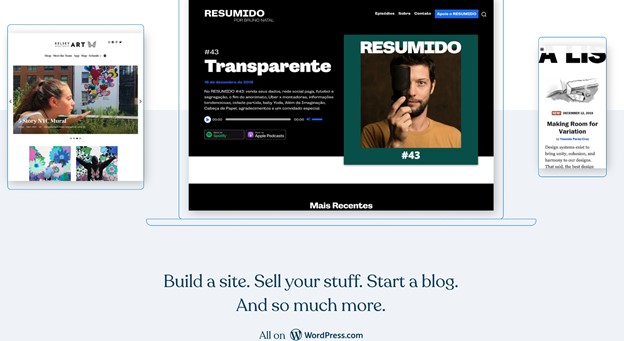 WordPress has been one of the leading website builders for several years. The platform is a trusted and reliable website that allows people to create a website using drag and drop tools. Both brands and freelancers host their websites on this platform as it provides a very easy way for people to get their businesses on the internet.
The beauty of WordPress is that the website builder allows you to install and integrate plugins that help you optimize your business for the best results. WordPress loads up websites with great speed.
If you're into freelance writing, blogging, photography, video editing, or any other graphics service, WordPress is great to showcase your services.
Features
24/7 responsive customer support.
Mobile-optimized website designs.
Scalable eCommerce solutions.
Extensible templates collection.
Guaranteed Website security.
3. WEB.COM
Web.com was far off expectations when it was first launched as a website hosting company. However, more people have started to explore Web.com due to its intuitive website-building features.
The website's interface may not be as attractive as other options on this list but when we take a look at its functionality, it's top-notch. Its drag and drop tools make it extremely easy for you to set up your website.
The downside about Web.com is the platform lacks a dedicated or VPS hosting plan. Also, there is no free plan on Web.com but should we really consider that as a downside? Remember the sole aim is to appear professional.
Features
Brilliant templates and stock images collection.
Great customer support.
WordPress and eCommerce integration.
Secure website hosting.
Fast responsiveness.
4. SQUARESPACE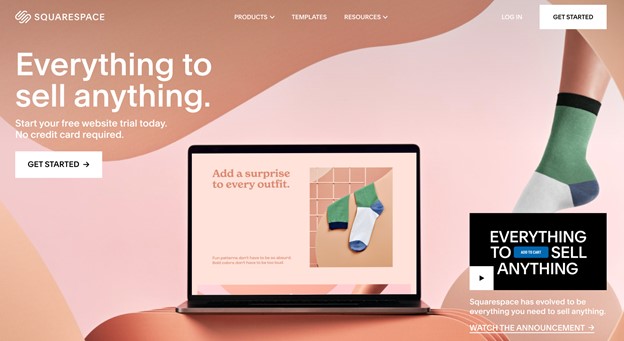 Squarespace is gradually gaining traction in the website building industry. If you're familiar with podcasts or YouTube, there is a high chance you've interacted with Squarespace ads or promotions.
It's a major website builder that supports eCommerce integration and blogging activities. You can select from the numerous templates on the website and edit them to your professional needs.
If you're a writer that sells online or even a blogger, Squarespace is a solid option for you. It's also great for other freelance services that require you to show off your portfolio.
Features
Intuitive design.
Extensive templates collection.
Social media marketing tools.
24/7 responsive customer support.
Mobile-friendly design.
5. WEBFLOW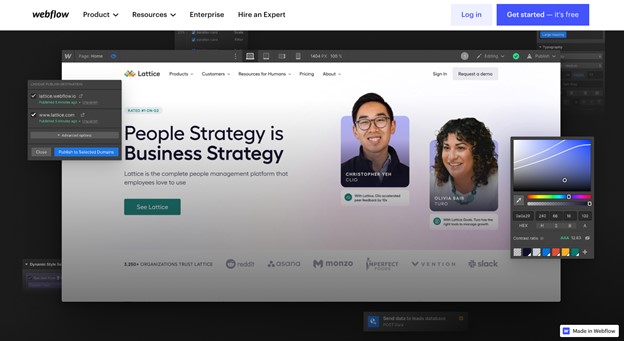 Webflow is a unique DIY website builder that presents itself as a better alternative to both Squarespace and WordPress. It is suitable for designers and other freelancers that prefer to handle their website design themselves.
It provides powerful marketing tools that come in handy for freelancers when marketing their services. The site design is also very attractive and extremely easy to navigate
Features
24/7 responsive customer support.
Unique professional templates collection.
Fast page load time.
Developer integrated tools.
Mobile-optimized designs.
Conclusion
A website increases your credibility and helps people find you online.
In this article, I've provided you with the top 5 easy to use drag and drop website builders to get started with setting up your own unique freelancer website. These platforms are totally beginner friendly as they offer numerous niche templates you can choose from and edit to your style.
Remember that you should consider your needs when choosing a website builder. Some are better for some freelance services than others, so you want to find the website builder that suits the services you provide most.
I hope you found this article helpful. Best of luck with setting up your website for your UK business, which you can list on the UK Business list with a link to it.
Author bio:
Abdulateef Olatunji is a creative writer and storyteller. Originally majoring in Computer Science, his love for words led him to freelance writing – including his own eBook guide to Affiliate Marketing. When he's not putting pen to paper, or fantasizing about going to space, he spends his free time hosting a football podcast and watching movies