A technique of checking domain name availability
How to check the availability of domain name in 3 simple steps
Thinking hard for a domain name and then finally coming to a conclusion can be time engulfing and arduous. It can be even heartbreaking when you witness that the carefully crafted domain name by you is no longer available. To save you from all these chills, will guide you through the technique of how to check the availability of domain name.
When checking for the domain name, attend to the following checklist.
Avoid complicated and hard to comprehend domain names. The more specific it is, the more awareness and interest it will create in your audience. It's not essential that you go for a catchy and out of the world domain name but yes, go for something which creates a remarkable and unique stand.
You must ensure that your domain name includes at least one keyword that's relevant to the nature of your UK business.
Without numbers and special characters
Though you can include them it's like creating unnecessary confusion and irritation for your visitors. There are ample of options available without using special characters and numbers in your domain name.
Appropriate extension or TLD
Opt for a suitable top-level domain or extension based on whether your business is a commercial, country-specific, non-profit organization or government body. There are numerous of them available.
Process of checking domain name availability
There are various sites that will help you in carrying out this process. Most of them will have a simple 3 step process to follow as mentioned below
First, you need to open any relevant website for checking the domain name. You can check at SeekaHost.co.uk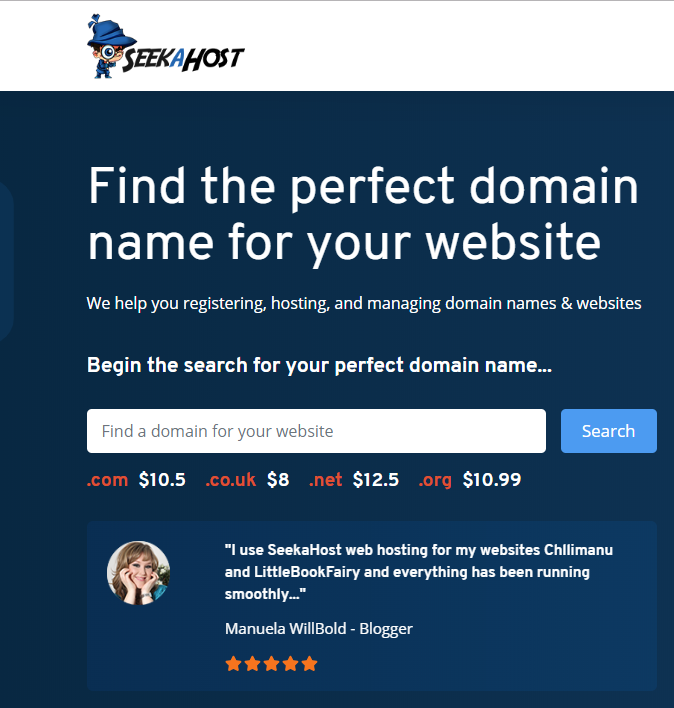 Goto the domain search box
The domain checking sites have a simple interface with a plain text box where you can enter the domain name you are searching for and a search button.
Enter the domain name of your choice
Now what to enter? For those having a specific brand name for their business, can straight away type the same name in the search box. The search will result in a list of available domain name options along with different extensions. Though you'll be displayed with limited search result as the domain name will be confined to what you have entered. In case of unavailability, the search will result in various other alternative domain names.
For those having no idea or clue for naming their business or website, can, in fact, choose from a wide variety of available domain names.
Add to Cart
If you are lucky to find your desired domain name, immediately add it to cart and purchase it before someone else grabs it. On your purchase, you get various benefit along the way. The most important is the email address associated with your domain name which makes your communication more authentic and credible.
Businesses, where the brand or domain name is very crucial and needs to prevent its reuse by anyone (using some other extension) can purchase multiple domains. For example, nutsandbolts.com can purchase the major domain name options like nut and bolts.in, nutsandbolts.biz or nuts and bolts.trade. These subdomains are a great source of generating and driving good amount of website traffic and building your online presence.
Read: 7 Steps How to Create a Website on WordPress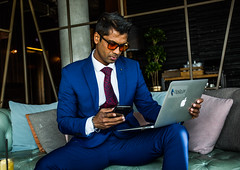 CEO – ClickDo™ & SeekaHost™ | #1 SEO Consultant in the UK | Founder – UK Business Blog | Top UK Blogger