We are an independent Northampton-based PR and communications agency run by former journalists and communications professionals with over 30 years' experience in Public Relations.
We make it our mission to get to know you, your organisation and your objectives – we believe it is the only way to create truly engaging communications solutions.
Founded in 2015, we specialise in supporting not-for-profit organisations, those in the creative and cultural sector and businesses making a positive social impact.
Passionate, dynamic and flexible, our talented team has the expertise across a range of communications disciplines to add demonstrable value and help your organisation truly grow.
Whether it is producing strategic PR plans, creative social media campaigns or compelling digital content, our talented team have the skills to deliver tailored, measurable results across the marketing mix that can help you transform your business.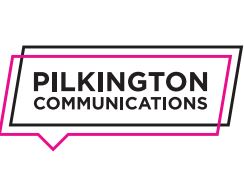 I am the founder and director of Pilkington Communications, a Northampton based company led by a team of former journalists and experts in marketing. We are an unapologetically small and proudly mighty public relations and communications agency that delivers big ideas, effective messages and measurable results.
We are experts at helping our clients innovatively embrace all the communications channels at their fingertips,
helping transform organisations and stakeholder relationships through carefully crafted PR and digital marketing campaigns.
We specialise in supporting the not-for-profit sector, creative & cultural organisations and businesses that make a positive social impact.
We make it our mission to get to know you, your organisation and your objectives and our tailored, bespoke approach guarantees headlines, excellent content and results.