At Music8 Agency, we think that live bands are the special ingredient to every event. Live music has everything you need to make your get-together swing, fizz, crackle and pop in all the right ways. It's all about picking the right band for you and that's where we can help. Our company belief is that to hire a band for weddings, business gatherings and personal get-togethers doesn't have to be difficult.  Our rosters are full of top-notch artists who have the professionalism and star-quality to keep your guests entertained throughout any event.
Our selection of hand-picked musicians covers all options. Looking for the elegant class of a vintage, jazz or speakeasy band? We've got some of the best around, playing timeless classics in their original toe-tapping iterations. Want a vintage twist on modern billboard hits? We've got retro bands that specialise in covering contemporary chart-toppers in an unforgettable jazz style. Thinking something a little more traditional? We've got magnificent electric and acoustic string quartets, ready to serenade you and your invitees with beautiful classical music. Wanting to hire a band for a wedding? Our acoustic bands and solo artists are available to make your big day just that little bit more special.
It doesn't end there! Our catalogue includes Mumford & Sons-style folk outfits, roaming bands who mingle with your guests as they play, and we've even got a Mariachi band or two to get your guests up and on the floor in style. It's all about how you want your event to sound, look and feel. Every band on our roster is professional and easy-to-work with, they'll provide all of their own equipment and they'll work with you to pull off the perfect day or evening, just the way you want it. If you're looking for a specialist band or style of music, we've got your back – drop us an email with what you need and we'll do our best to find the right band for you.
​So if you're looking to hire a wedding band, an act for your business symposium or a soloist for your personal celebration, get in touch with the live music specialists here at Music8 Agency! We'll get you matched up with the perfect live music act to make your day or evening one you'll never forget!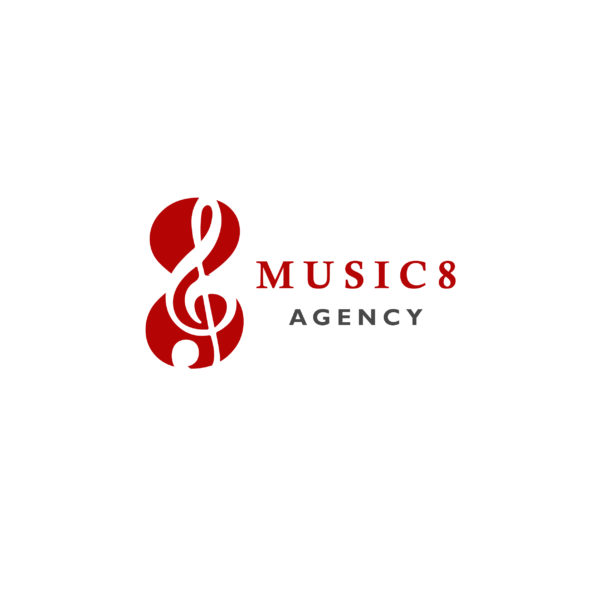 Here at Music8 Agency, we supply bands and singers for weddings and function events in the UK.
Please in to see contact details.