Copyright Infringement for Copyright Images – What Is Copyright & Which Rights Do UK Businesses Have Against Copyright Claims?
What is copyright?
Copyright is a legal right. It allows the owner to take control of their work; it gives the owner the exclusive rights to copy and publish their work.
Some copyright examples include creative works such as literary or content works, musical works, and dramatic works. These are common examples of material protected by copyright.
However, in the modern world we live in where online content is produced and used by many in different ways, the diversity of types of content where copyright applies has increased and so-called copyright infringement may become an issue.
Copyright infringement is the use of copyright-protected material without taking permission from the copyright holder. This can easily happen both ways: either you use someone's copyright-protected content without proper attribution or permission/licensing, or others do it with your work.
That's when a copyright claim comes into play, which many UK businesses with an online presence may face. Someone can accuse anyone of having used their copyright-protected content and it is then down to the accused to prove their innocence.
If you have been involved in a copyright claim or you are concerned about copyright issues with your business website, continue reading to understand better how you can protect your business legally.
What Is the UK Copyright Law?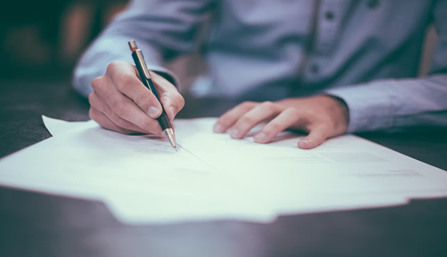 The current UK copyright law is The Copyright, Designs and Patents Act 1988.
This copyright act gives creators of musical, dramatic, and artistic works to take control of the ways in which they can use their material.
The rights include:
copying
issuing & lending copies to the public
adapting
broadcast & public performance
Duration of rights:
For artistic & literary works: 70 years after the author of the work dies (from the end of the calendar year)
Films: Like the above, the duration of rights for films is 70 years after the author of the work dies.
Sound recordings: 50 years from the time (end of the calendar year) when the recording was made.
Typographical arrangements of published works: 25 years from the time (end of the calendar year) when the work was first published.
How to Create Your Own Copyright Disclaimer/Notice?
For your copyright disclaimer, you'll need to include the following elements:
A signifier/symbol that makes it clear that it's a copyright notice
Your name as the copyright owner/author
The year you published your work
A declaration claiming your rights over the work
Check out copyright disclaimer examples here.
5 Rights UK Businesses Have Against Copyright Claims for Images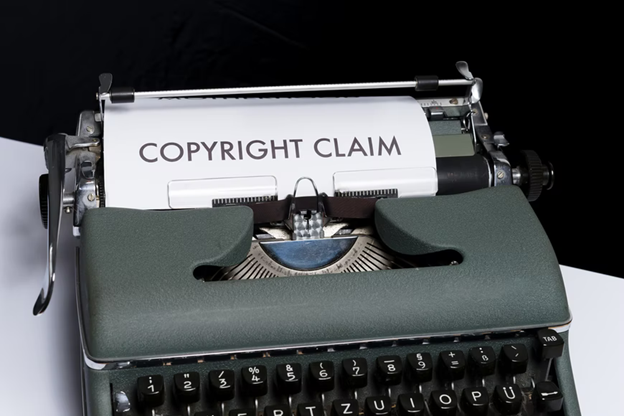 In the below listed copyright exceptions, you may use the owner's copyright images/material without seeking their permission.
1. Educational Purposes
Copying someone's copyright-protected material for teaching purposes is fine. If you meet the following conditions:
It's just to illustrate a point/explain a concept. You would also have to acknowledge the material and its creator properly.
Your audience consists solely of teachers, students, and other school staff. Not parents. This rule applies if you're showing or playing copyright-protected works in your classroom.
If you want to record a radio broadcast/TV program to show to your students, you'll need to ensure that there is no licensing scheme in place.
Making copies of copyright-protected works using a photocopier or any such device is fine. Granted that there is no licensing scheme in place.
2. Fair Dealing
If you're dealing with copyright works fairly, under the fair use clause you can use the copyright images without permission.
What does that mean?
If the material is for:
private study & research
news reporting
review/criticism,
you have the right to use it.
Just make sure you don't cause the owner to lose revenue.
And make sure you only use part of the work. That would be reasonable.
3. Aiding Physically Impaired People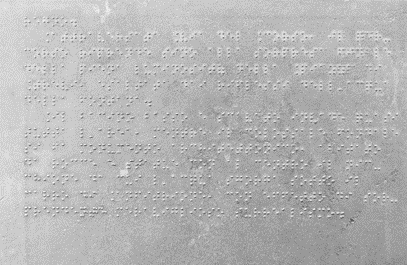 It is not considered infringement if you're making copies of copyright images in order to make them accessible to disabled people.
For example: making braille copies of images for visually impaired people.
You could even make changes to copyright works, such as:
Adding audio descriptions to images for visually impaired people.
Making sub-titled broadcasts for hearing-impaired people.
Making accessible copies of images in newspapers and books for dyslexic people.
PS: The following exceptions apply only if the copies are lawfully accessed, and for non-profit purposes.
4. Text & Data Mining
If you already have access to read a copyright-protected material, you can use it for computational analysis. If it's for non-commercial purposes.
Text and data mining, after all, includes using analytical practices to analyse information for trends, patterns, and more useful information.
You would, however, need to buy subscriptions to access the material.
5. Parody & Caricature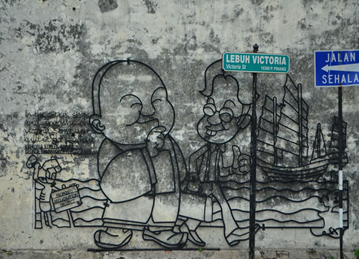 Using a reasonable part of content for parody & caricature is accepted.
For instance, a cartoonist may reference a famous illustration to make a caricature.
Or an artist may choose to form a larger artwork using smaller fragments from a wide range of films.
3 Famous Copyright Infringement Cases
Universal Studios (the studio behind Battlestar Galactica) was sued for using 34 ideas from Star Wars.
Universal Studios countersued, claiming that Star Wars had actually stolen ideas from them. (1972 film Silent Running and the Buck Rogers serials of the 1940s)
Two years later, Universal Studios won the case. However, the original Battlestar Galactica was cancelled by then.
Guess was sued by Gucci for copying 5 Gucci trademarks, some of which were their red & green stripes used on handbags, the inverted, repeating GG pattern, and their use of beige and brown colours.
In the end, as expected, Gucci did come out on top. Guess was barred from using most of Gucci's designs again.
You've heard of the song by Vanilla Ice — Ice Ice Baby.
Well, even though they sampled it, they didn't credit the song Under Pressure by David Bowie and Queen.
They settled the matter privately in court. Vanilla Ice even credited Bowie/Queen on the track.
Which Copyright Infringement Agencies Investigate Websites?
Although there are several copyright infringement agencies like CopyTrack, ImageRights & Pixsy, one with the name of PicRights LTD seems to be making more noise.
This agency, based in Canada, is an active enforcer of copyright images. They appear to scan websites and send emails to those who have in their eyes unlawfully used the copyright-protected works of their clients.
They will initially send a letter with the copyright infringement claim and an email to the business contact they find online. They include screenshots of their client's original work and where they found it on your website, and ask the person to pay for the license, which they calculate with their internal license calculator. They provide an online login for the accused to check their claim and pay with a credit or debit card.
Some clients of PicRights LTD are:
The Associated Press
StockFood America
Agence France-Presse
Design Pics Inc.
Aurora Photos
Warren Photographic
Science Photo Library
Science Source
CartoonStock Ltd
When you receive such correspondence, it is wise to first check the authenticity of the agency and their claim. Do some background checks about the agency and consult with organisations like Citizens Advice, the IPO, the Federation Against Copyright Theft and Get Safe Online before you make any payments. It is vital to confirm the legitimacy of the copyright claim. For this, you can also consult a solicitor and usually they offer an initial consultation for free.
If you feel that the agency has not dealt with you in a fair manner, you should file a complaint to them. If this doesn't lead to a result after 8 weeks, then you can file a complaint against them with the ICO.
Liable for Copyright Infringement? Here's What to Do
Pay the amount they demand from you.
Save money by negotiating for a lesser amount.
Ignore it if you're willing to bear the consequences. (The issue might escalate and cause more problems for you in the near future due to solicitor costs. Yikes.)
Always get advice from above mentioned organisations or consult a solicitor.
How to Avoid Copyright Infringement?
You can watch this video tutorial to understand what to do step by step to establish the copyright situation:
Retain & review licensing agreements.
Don't assume the material is not copyright-protected and always attribute or reference the source adequately. Check how this applies for digital images and photographs here.
Maintain an IP Policy for your business accessible on your website.
Remember to not copy or alter content without permission. If in doubt contact the image or content source or check them online, e.g., if the content is attributed to an agency such as Getty Images, then you may have to pay to use it as most agency's content is licensed.
Seek legal advice.
Use stock photos and add image sources. For your own images, provide credits of the source/photographer. You can find free images on many stock photo websites and online photo editor tools.
Wikipedia is also a reliable and transparent source of images that owners have approved for republication or duplication as outlined with every image found on the platform:

Closing Thoughts
For every UK business owner, the copyright law can be an overwhelming minefield that can lead to serious legal disputes with potentially high cost involved. This guide tries to break the current law down into digestible parts that may or may not apply to each individual copyright law case in the hope to support business owners and entrepreneurs with this complex subject. Because the UK Business List features many UK businesses, we try to offer our support where we can.
For further guidance please visit the following official websites to research this topic in more depth: