The trendy London Business News Blog serves to be a leading source of the latest business news as well as events that provide a deep context in helping the London business world thrive.
The team of editorial business experts help deliver the latest business as well as technology news and trends with a keen eye on what is going on in the European epicentre as well as across the globe.
The editorial focus of this top business magazine is on ensuring innovation in various fields including technology, business, finance, marketing, lifestyle, and entertainment.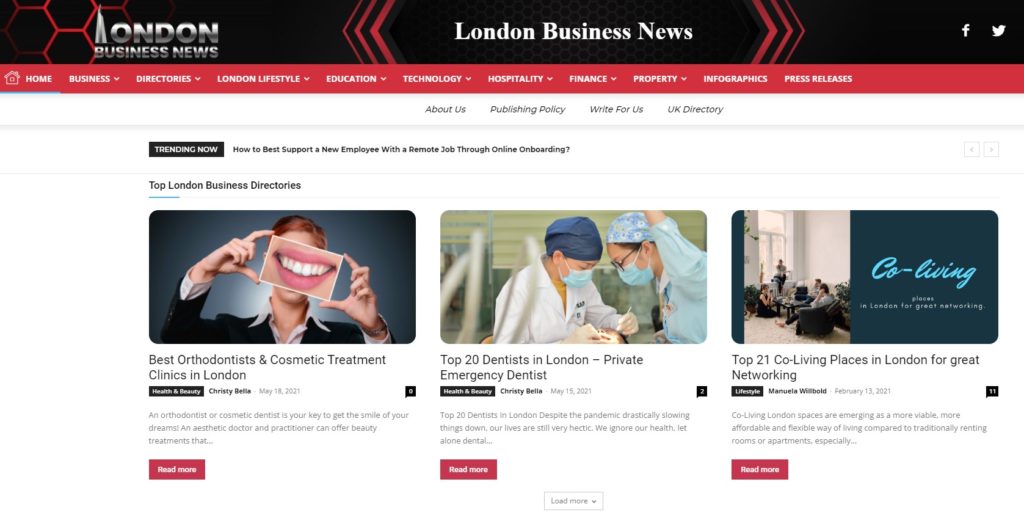 The London Business News Blog aims at informing readers about all the incredible businesses the metropolis of London has to offer and their products and services so that they can narrow down their ideal partners in London. They can find useful London business directories and listings in different niches that help them make informed purchasing decisions in this vast city.
The entire mission of this business blog is focused around a single principle – delivering awareness of a global revolution of the changing business world in London. Reviewing outdated business practices, London Business News helps by setting out examples of modern businesses aiming at creating & competing as well as highlighting modern business practices.
At the same time, the magazine also tries to showcase the individuals & teams who are inventing London's business future while reinventing the overall business scenery.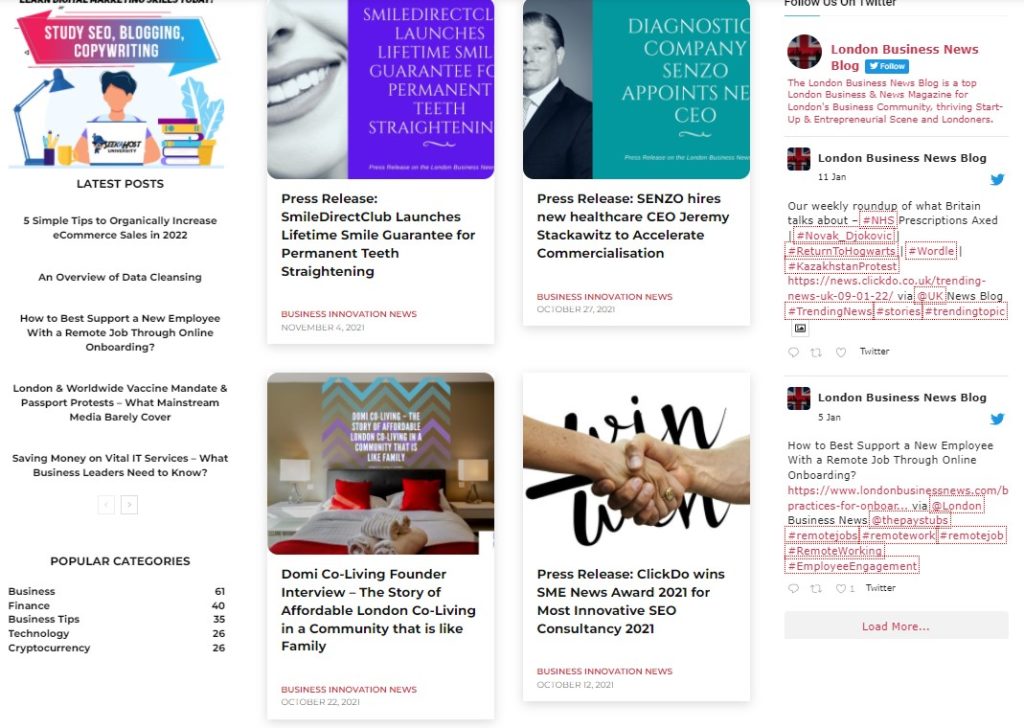 The top London Business News Blog is a dedicated business platform that aims to give local, small, medium and big London and UK businesses a voice in this busy world.
If you are a London Business Enthusiast who loves what they do and is passionate about London and business then you can write for the London Business News Blog or get your news, press releases and interviews published by contacting the business editors!
Categories
Regions