Product Description
Inflexion Analytics are Power BI consultants and a Microsoft Partner, with many years of experience. We help businesspeople get more from data analytics than simple reporting. We help people to set up Power BI to create actionable insights and that drive performance and make a positive impact.
We use experience, technical skills and listening closely to clients help design analytics that are best for your purposes. We co-create solutions with you to ensure that they reflect what is important. Broad industry experience helps us to fully understand your business model and aims. Strong technical skills help design data models that are elegant, relevant, performant, easy to understand and easy to use. We help you create the best analytics platform for your business.
We help you develop Power BI dashboards that gain prompt and useful insights into the actions that will make the most difference and find the licensing solution best suited to your needs.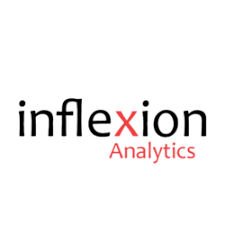 Inflexion Analytics was founded to help ambitious companies level the playing field with larger competitors by providing you access to the same high-quality data analytics services, Data strategy consulting &Data Science Consultants at a market-leading price.